"Because we're gaining market share, traditional real estate is going, 'Oh, god, we need to get rid of auctions now.' That's all it comes down to."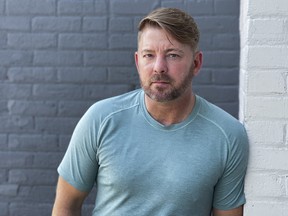 Article content
Ottawa real estate auctioneer Unreserved has launched a $25-million lawsuit against the Ottawa Real Estate Board and other organizations it says are damaging the start-up.
Article content
Unreserved opened its doors last July, billing itself as a disruptive force in the real estate industry.
The firm has since auctioned more than 250 homes in the Ottawa area while raising $34 million in venture financing. According to Unreserved, the company already owns about 2.5 to 3 per cent of the market share in Ottawa.
Unreserved's founder and CEO, Ryan O'Connor, says he has filed the lawsuit to defend his business against what he contends are attempts by the Ottawa Real Estate Board and other real estate associations to mislead Unreserved customers and to make it difficult — or impossible — for the company to operate.
"Because we're gaining market share, traditional real estate is going, 'Oh, god, we need to get rid of auctions now.' That's all it comes down to," O'Connor charged in an interview.
Article content
"But we didn't invest tens of millions into getting an auction company going only to have the board come along and say, 'Auctions need to be shut down now because they're growing.'"
In the lawsuit, filed earlier this month, Unreserved contends both Penny Torontow, president of the Ottawa Real Estate Board, and Tim Hudak, CEO of the Ontario Real Estate Association, defamed the company with "injurious falsehoods" in statements published on YouTube and in the Ottawa Citizen, respectively.
The lawsuit seeks an injunction to prevent them from repeating the statements and damages for their economic impact.
It also contends the board has harmed Unreserved's relationship with a brokerage firm that helped it post properties for sale on the MLS (Multiple Listing System). The regional MLS database is operated by the Ottawa Real Estate Board, and only licensed realtors can list properties on the system.
Article content
Unreserved claims the board has demanded its MLS listings include phrases such as, "subject to terms and conditions," and "for sale by an unregulated auction." The board requires the phrases, the lawsuit alleges, "to scare and prevent" Unreserved customers and potential customers from using its services.
None of the allegations contained in the lawsuit have been proven in a court of law.
Janice Myers, chief executive officer of the Ottawa Real Estate Board, said it had not yet been served with the statement of claim. "Therefore, we are not able to comment at this time," she said.
In a statement issued Wednesday, Hudak said the Ontario Real Estate Association would not stop "standing up to protect Ontario home buyers and sellers" because of the lawsuit.
Article content
"Unfortunately, thanks to a 1950s exemption supporting the sale of farm properties by auction, the normal provincial rules aimed at protecting consumers do not apply to real estate auctioneers," Hudak said.
That has "serious negative consequences" for consumers, he said, adding: "Consumers have very little protection or recourse against serious risks like phantom or fake bidding on a property, misuse of buyer deposits, or whether an auctioneer has a personal interest in the property it is selling."
Ontario and Manitoba are the only provinces in Canada that do not regulate real estate auctioneers, Hudak said.
The association is actively lobbying the provincial government to close the auctioneer exemption that allows Unreserved to sell real estate in Ontario.
Article content
The decades-old exemption has traditionally been used to auction family farms, but Unreserved has used it to sell homes and condos.
In a July 6 letter to Ontario Premier Doug Ford, Hudak asked him to scrap the "outdated" exemption. He wants real estate auction company owners to be required to formally register with the Real Estate Council of Ontario.
The government has said it will consider the scope of the auctioneer exemption during the next phase of reforms to the Real Estate and Business Brokers Act, expected later this year.
O'Connor wants the auction exemption left alone, and he dismissed the contents of Hudak's letter as more of the same kind of "scare tactics." He contends the real estate associations are trying to squelch competition and preserve business for their own members.
Article content
"What's so ironic is that they say they're doing this all in the name of consumer protection, but when you peel the layers back, it's all about self-preservation," he charged.
O'Connor said consumers were well-protected by Unreserved's approach. Buyers must have mortgage pre-approvals in place and register with the company to bid; all bidders are allowed to see what others have offered for a home in real time.
Under existing rules, real estate brokers acting for sellers cannot disclose details about purchase offers to other bidders. The process is known as blind bidding, and it means that in frothy markets, buyers sometimes have to bid aggressively to secure a home.
O'Connor said that means buyers can pay $100,00 or more over asking price to win a blind bid. "Where's the protection for those buyers?" he asked. "Where's the consumer protection for them?"
Bidding on Unreserved usually moves up in $2,500 increments, he said, which means buyers never make that kind of mistake. "We allow logic to prevail," he said.
O'Connor has written to the federal competition bureau to complain about the actions of the Ottawa Real Estate Board. The board represents 3,800 registered real estate brokers and salespeople in the Ottawa area.