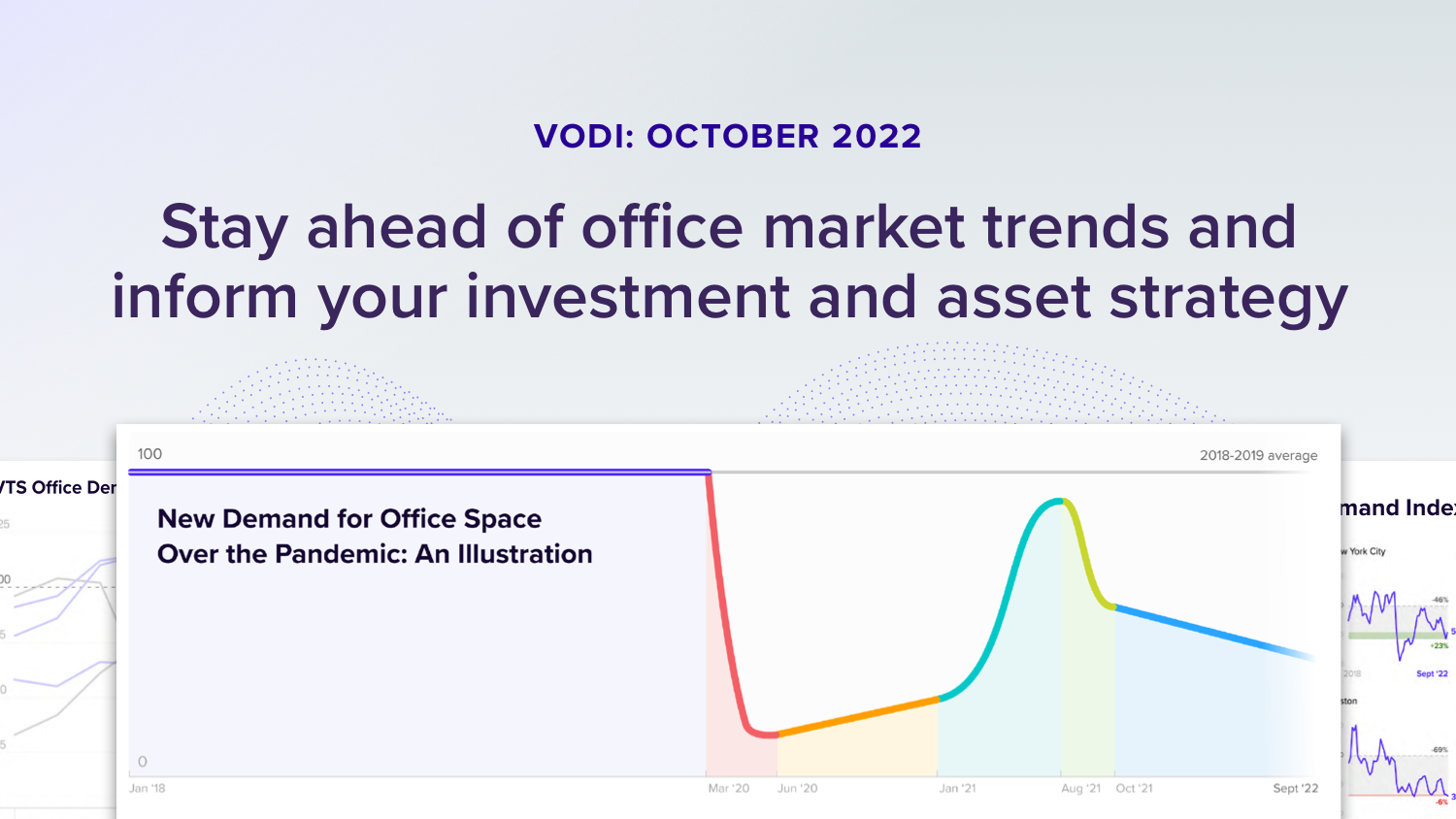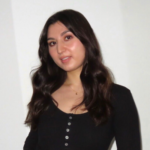 Taline Loschiavo
Content Marketing Manager, VTS
New demand for office space increased slightly in September after three consecutive months of losses, according to the latest VTS Office Demand Index (VODI) analysis. 
The national VODI grew by two VODI points, from 46 in August to 48 in September. A VODI of 50 or below indicates the flow of new tenants seeking office space is running at less than half of its pre-pandemic pace in 2018 and 2019.
Nationally, demand for office space increased four percent month-over-month in September despite slight seasonal headwinds. Before the pandemic, demand for office space typically declined in September, falling 3.1 percent in September 2018 and 1.1 percent in September 2019. Despite the slight increase in demand in September, the VODI has generally been trending downward in recent months amid rising interest rates and a cooling labor market.
What is the VTS Office Demand Index (VODI)?
The VODI is the earliest available indicator of forthcoming office real estate trends, locally and nationally, and represents up to 99% of new demand for office space in seven major markets, including New York City, Washington DC, Los Angeles, Chicago, Boston, Seattle, and San Francisco. The VODI tracks tenant tours, both in-person and virtual, of office properties across the nation and is the only commercial real estate index to track tenant demand.
The VTS Office Demand Index is powered by proprietary VTS Data, composed of aggregated and anonymized commercial real estate data from the 12B+ square feet of assets managed on the VTS platform.
Get today's commercial real estate market trends in the latest VODI report:
Learn how seasonal headwinds impacted the VODI in September.
Discover which sectors experienced a decline in new job postings as the labor market shows greater signs of cooling.
Learn which markets rebounded in September and which markets continued to falter.
Download the full VTS Office Demand Index October 2022 report for in-depth insights into demand recovery and detailed methodology.
Want to learn how to use the data in the VODI? The VTS Office Demand Index is just a sliver of the insights available to you. VTS Data is your competitive edge in today's market. Learn how to reinvent your investment strategy using active anonymized data from the $200B in leasing transactions. Benchmark your performance against the market and stay competitive in an ever-changing industry. Using data, only available on VTS, resolve questions about supply and demand, leasing efficiency, and tenant exposure to unlock – and unblock – deals. Learn more about VTS Data here. 
Eager to learn more about how the pandemic has and will continue to impact long-term market dynamics of the office sector, especially as many companies continue to adopt hybrid and work-from-home models? Check out the latest data from the VTS Green Shoots Report here. 
Read the official press release here.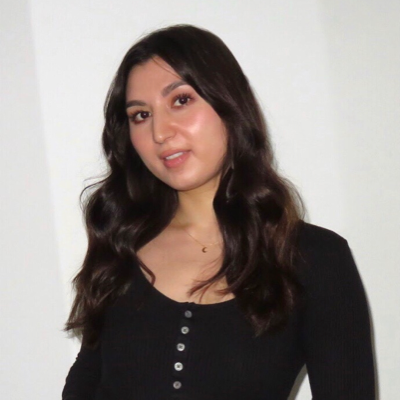 Taline is a Content Marketing Manager at VTS.